Helicopter Ice Climbing on the Matanuska Glacier
Take a helicopter ride out to some of the best and most remote ice features on the Matanuska Glacier.
This tour offers excellent views and helps you save energy to get to some amazing ice climbing locations.
With the help of professional glacier guides you'll be able to enjoy hours of ice climbing on this valley glacier.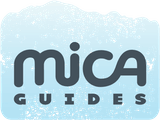 Exploring the ice with the assistance of a helicopter can help you make the most of your ice climbing experience. Especially with the help of glacier professionals at MICA Guides, and with flight supported by Sheep Mountain Air. This trip is catered to the needs and skills of the group. Whether your are a complete beginner or an expert, this tour is designed with your ice exploration in mind.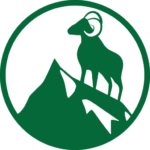 This experience includes an out and back helicopter flight that takes you to remote areas of the Matanuska Glacier. If you are looking to have a more private experience or want to add on scenic flight to your tour Contact Us and we can help you customize the experience you are looking for.
Your glacier guides will be there to help with gear, instructions, and and offer support with developing your ice climbing skills. The ice climbs progress in difficulty through the day, starting with bouldering terrain to get warmed up. Lower into endless moulin, giant crevasses, and scale huge ice walls! And you'll have time to relax and explore a bit between climbs. This tour is great for small groups and all abilities, although we advise anyone with a fear of heights to not go on this tour.
What to Expect?
This tour includes 3-4 hours on the ice with an out and back direct helicopter flight with a full day on the Matanuska Glacier.
An introduction to climbing gear and proper climbing techniques. Climbing boots, crampons, helmets and ice tools are provided by MICA Guides.
About 3 to 4 climbs for each climber at various sites with progressive terrain.
Down time to relax and take in the glacier beauty and nearby features.
**Pro Hiking Tip – Hiking on ice is very different than on land. If you prefer to stay in your own shoes, make sure they're above ankle supported hiking boots. If yours aren't, just ask us and we can provide them for you!
* Minimum age 12 years old & minimum of 2 guests to fly *