The Bucket List Helicopter Experience
A customized helicopter experience!
Take command with a private helicopter experience. Want to see all 26 miles of the Matanuska Glacier? Do it. Land on the ice and hike around? Absolutely. Work with your pilot to create the ultimate bucket list experience!
Note: a minimum 2 people and up to 3 people can ride. No guest can weigh more than 300lbs. Combined weight of guests (not including pilot) must not exceed 650 pounds.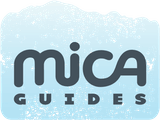 A bucket list trip can mean many things. Maybe you want to celebrate with old college friends, show your family the adventure of Alaska, or maybe even are seeking out the perfect place for your wedding vows. Alaska offers a deep connection to nature's wonders and a new relation to the outdoor world.
Head to the sky by helicopter to catch the views, get dropped in a remote wilderness location, repel down waterfalls, stay overnight on a glacier, and so much more. Alaska offers magic and local partners have created a community that supports your connection to the mountains, valleys, rivers, and glaciers of "The Last Frontier". Let Matanuska Helicopters be the bridge for your epic adventure.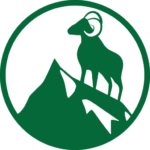 In partnership with MICA Guides, Sheep Mountain Air, Exposure Alaska, Alpenglow Luxury Camping, we have the terrain, the skills, and the community to support the Bucket List Experience of your dreams. Mix and match your adventures and your accommodations. The possibilities are endless.