Matanuska Glacier and Mountain Scenic Tour
Alaska's Grandeur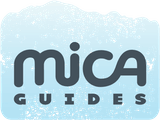 Begin your perfect Alaskan vacation by exploring the spectacular and immense Matanuska Glacier! Partnered with Sheep Mountain Air, you'll get to take in an exciting 25-minute helicopter scenic tour through the Matanuska Valley and over breathtaking glacial features.
The Matanuska Glacier is a 26 miles long and on average, 2 miles in wide, valley glacier. With that much area, there is lots to look at! It is the longest glacier accessible by car, but your helicopter adventure will take you well beyond what most are able to see from the road.
Sightseeing from the Sky
This tour explores the glacier from above. With a view that so very few behold, this is an experience that you will remember for a lifetime. Fly over silty braided rivers, churning sediments and glacier meltwater, brilliant blue ice and pools, and so much more. And no matter the seat
 you end up in, you will always have a great view! Each seat has a full-sized window perfect for embracing the amazing photography opportunities. Get ready to explore areas that are impossible to reach by foot as you take in magnificent views, chat with your pilot, and learn about the glacier and surrounding landscapes.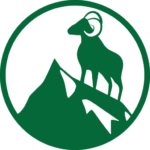 The Matanuska River and nearby mountain peaks are just a couple of things you'll see along with the enormous ice flow. You can spend your time spotting Alaskan wildlife along the way and with your own personal headset on, your pilot will offer any local knowledge or note worthy sightings. Nothing beats a helicopter ride for soaking up the surrounding sights and giving you a whole new perspective of Alaska!
This tour is operated by Sheep Mountain Air.  If you're looking for hiking tours with helicopter drop-offs, take a look at the Matanuska Glacier Flight and Hike page.
What to Expect?
Your tour will include 30 minutes of air time in the helicopter. Your pilot will spend that time finding the best views and features of the glacier possible, spotting wildlife, and giving you plenty of information on your surroundings.
Every guest is provided a personal headset for narration during your flight. No need to worry about seat placement, all seats in the helicopter have spectacular views out the side or straight ahead through the windshield.
**Pro tip – Light colors on the inside of the helicopter will reflect off of the windows. In order to have the best view and picture perfect moments, wear dark colored clothing for your flight and don't forget your camera!!
* Minimum age 6 years old & minimum of 2 paying guests to fly*