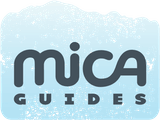 Take flight and enjoy the sprawling views of the Matanuska Valley from a helicopter! From the passenger seat you will be able to take in hallmark views of Alaska and grab some excellent photos. This will help you save energy for your adventure on the glacier's ice and experience a glacier landing. This helicopter tour brings you directly to the best ice features and most remote locations on the Matanuska Glacier. Far from the crowds near the front of the glacier.
With a little guidance from the professionals at MICA Guides and helicopter transportation by way of Sheep Mountain Air you'll enjoy an exclusive experience. Get geared up with your guides in Glacier View. Then, you're off to be escorted to the launch pad just down the road.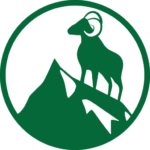 After a quick flight over some of the most breath taking scenery, your pilot will land you right onto the glacier ice. Once there you will be able to enjoy an advanced trek with your professional ice guides. This experience is great for those looking to have a little more time space to explore the ice with rope systems!
What to Expect
Gear up, buckle in, take in the sights, and onto the ice. This tour incorporates an advanced trek in the experience so that means your guides will be using rope systems to bring you into moulins, look over crevasses, and create epic photo opportunities. Bringing you to the remote areas of the glacier means getting to experience some of these guides favorite features. Additionally, the backcountry of the glacier provides some of the best lunch spots around.
This tour includes:
3 hours on the ice
Professional ice guides offer rope assisted adventure
Scenic flight over Matanuska Valley
To enjoy this tour you must be at least 12 years old. There must be at least two guests for this flight tour to happen. Tours are subject to weather cancellations, this is unlikely but possible. Maximum weight 245 lbs.
All guests are weighed prior to flight.  Guests over the weight limit may be allowed to join the trip if space allows. There will be a $100 additional fee when applicable. There is the ability to customize and specialize this tour. Call us at (907) 351-7587  or visit our Contact Us page with any questions you may have.