Matanuska Glacier Overnight Luxury Camping
Imagine spending the day exploring amazing features of blue glacier ice. And, in the most remote and private areas of the Matanuska Glacier. First, taking in scenic views from the helicopter passenger seat as you soar over the valley and land onto the ice, far from the crowds. Your professional glacier guides will be there to lead you to some of the best ice on this 26 mile long valley glacier. In contrast to the other explorations offered on the glacier, this one becomes quite different with an overnight experience on the ice!
A Unique Luxury Camping Experience
Take off by helicopter over the majestic Matanuska Valley with Sheep Mountain Air. A professional glacier crew with MICA Guides will help you load up at the launching pad in Glacier View and send you off. This private and exclusive experience offers amazing views and photo opportunities from the helicopter. This flight lands you right next to your private glacier camp. Once you land, get a tour of the camp base and settle into your luxury settings.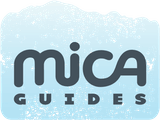 The next day, you glacier adventure is up to you. The Glacier Overnight package includes a camp hike to some features nearby. If you are looking for more excitement on the ice you can choose between the Helicopter Explorer or an Ultimate Helicopter Adventure to add on!
This is the perfect way to get to explore Alaska and the glacier ice! Fantastic picture opportunities are infinite out there. Typically, this is where a day on the ice would end, not with this glacier overnight tour.
What to Expect?
Your tour includes 30 minutes in the helicopter with a scenic flight exploring the river, peaks, and glacier. Every guest is provided a personal headset for narration during your flight. No need to worry about seat placement, all seats in the helicopter have spectacular views out the side or straight ahead through the windshield.
**Pro Helicopter Tip – Light colors on the inside of the helicopter will reflect off of the windows. In order to have the best view and picture perfect moments, wear dark colored clothing for your flight and don't forget your camera!
Enjoy stunning views from the helicopter and land directly on the ice. Explore glacier camp and enjoy the plush amenities and luxuries of base camp with a dedicated glacier crew. The first day is made up of a glacier adventure of your choice and many lifelong memories to be made. Revel in gourmet meals and retire with bonfires on the ice. After resting in your luxury accommodations for the evening you can wake up to fresh coffee. From there the helicopter pilot will pick you up and fly you back to MICA Guides base by afternoon.
This exclusive tour includes:
VIP Check In at MICA Guides Base
Priority boarding on the helicopter
Complimentary 1 hour glacier hike around base camp
Private glacier adventure catered to your group
Double walled deluxe canvas tent (able to accommodate up to 3 people per tent)
Luxury bedding, robes, slippers, and parkas
Professional glacier support crew
Gourmet meals
Glacier libations
* Minimum age 12 years old , minimum of 2 guests to fly, and maximum weights for flight *