Ultimate Matanuska Glacier Helicopter Adventure
Looking for a more extreme adventure? Get ready to experience Matanuska Glacier like never before on the Ultimate Matanuska Glacier Helicopter Adventure!
Explore by air, get dropped off at the glacier's most spectacular features, and then
Choose how you'd like to explore on this private tour.
This trip gets you to the very best features on the Matanuska Glacier.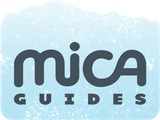 Maybe you just want to hike across the ice? Or, perhaps you've always wanted to ice climb? You might like to check out the depths of a crevasse or peer into a crystal clear blue glacial pool? All of these possibilities are yours! Your preferences customize this tour, while professional guides help ensure safe glacier travel. If you are an adventure seeker, looking to experience the absolute best of this glacier, this is your chance to spend an extended time on the ice! Be prepared to go home with epic adventure photographs and extraordinary memories.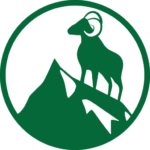 Along with touring the glacier, the Ultimate also includes viewing the Matanuska River and nearby mountain peaks, as well as searching for wildlife with 30 minutes of flight time!
Helicopter Flights are provided by Sheep Mountain Air.
What to Expect?
Your tour includes 30 minutes in the helicopter with a scenic flight exploring the river, peaks, and glacier.
Every guest is provided a personal headset for narration during your flight. No need to worry about seat placement, all seats in the helicopter have spectacular views out the side or straight ahead through the windshield.
**Pro Helicopter Tip – Light colors on the inside of the helicopter will reflect off of the windows. In order to have the best view and picture perfect moments, wear dark colored clothing for your flight and don't forget your camera!!
After the helicopter tour, you will touch down onto the glacier with your professional guide, where you will travel using crampons and ropes to maneuver around the glorious Matanuska Glacier.
This exclusive tour includes:
VIP Check In at MICA Guides Base
Priority boarding on the helicopter
Private glacier adventure catered to your group
**Pro Hiking Tip – Hiking on ice is very different than on land. If you prefer to stay in your own shoes, make sure they're above ankle supported hiking boots. If yours aren't, just ask us and we can provide them for you!
* Minimum age 12 years old & minimum of 2 guests to fly *